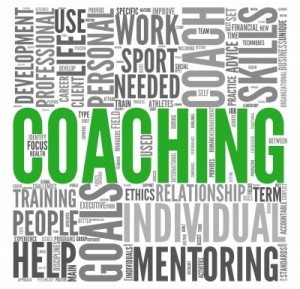 What is Coaching?
Coaching is a partnership where we help you become really clear about your goals, and together create a plan to achieve them.
We then guide you and support you to take those steps. As you encounter roadblocks along the way, we help identify the cause of them and create strategies for overcoming them.
But most importantly, a great coach is someone who brings out the best in YOU – helps you strive for excellence.
If you have a dream to be who you were born to be.
If you KNOW you have knowledge and a special talent to share with the world.
If you have a great business idea but not sure where to start.
If you have a business that's doing OK but you want to take it to the next level.
Please call us to set up a complementary strategy session and allow us to
show you how we can accelerate your success.
Specific outcomes of our coaching programs include:
Working toward your true potential in life
Having the confidence to do what you were born to do
Making a difference … and making money – doing what you love
Having enough time to do what really matters to you
Optimism
about the future, and
motivation
to start
NOW!
---
Our coaching philosophy is that you have all your own answers. In addition to educating you in specific business and marketing strategies, we are committed to helping you find the answers you need within yourself to achieve all your business and personal goals. We are NOT in the habit of telling you what to do and expecting you to blindly follow.
All of our business coaching packages include:
Determining your business values and mission statement
Comprehensive personality profiling – how to work best to your strengths
Effective goal setting and business planning
Developing strong self belief and a success mindset
Balancing your business around your life
Encouraging you to include FUN in everything you do
Success in business and in life requires discipline and focus. You probably already know that. You will also know that all elite athletes have a coach, and most admit that they'd be lost without their guidance.
As a high achiever in life and business, we strongly recommend that you engage a coach of your own.
— Practically all multi-millionaires have a mentor or a coach.
Here are some of the reasons why:
A Coach can see a perspective that is different from your own.
The external perspective of a coach, as someone who can sit on the sidelines and watch the game, is something that the athlete can simply not do for themselves. When we are "playing the game" of business and life, we can get too involved in our own stories to see the big picture. This is where a coach can offer that perspective and guidance to help us see what needs to happen next.
A Coach has expertise that you might not.
(eg. Effective goal setting, planning, time management, communication skills, emotional intelligence, and possibly many others).
Your coach is your biggest "fan".
Let's face it, we can all benefit from someone cheering from the sidelines! One of the biggest benefits our clients feed back to me from having me "in their court" is that they know they have me on their side, to believe in them and encourage them even if things seem hopeless from their point of view. To us, nothing is ever hopeless. There is always another road to take if you are hitting dead-ends.
As your coach, our goal is to provide you with
3 key benefits of the coaching process:
FLOW, FOCUS, & FOLLOW-THROUGH…
— Flow
There is a whole field of psychology which is the study of "flow". Athletes sometimes call it being "In the Zone". This is where things seem to fall into place easily, with minimal effort. You may recall a time in your life where things have been in flow. It happens when your mindset, your mission and the universe are all working in harmony to conspire FOR you. If there are too many areas in your life which seem to be a struggle, or where you're stuck, a coach can help change your perspective to see those things you don't want to do, as things you want to do because you know the difference they're going to make in your life!
— Focus
A great deal can be achieved with a focused mind. A significant amount of time is wasted because we have too much to do, and too little time to do it in, and our natural tendency is to try and do it all at once! This results in flitting our attention from one task to another, not doing anything properly.
In our modern environment, there are more distractions than ever. With the internet available almost anywhere, (YouTube, social media, emails), TV, mobile phones…  it takes a lot of discipline to be focused. Talking things through with your coach and prioritising according to what is going to get you the best results in the least amount of time, will help you BECOME focused and STAY focused.
— Follow-Through
With your coach as your "accountability buddy", not only will you be able to focus on your highest priorities, you will also be encouraged to follow through and actually complete those critical tasks that are vital to your success.
Imagine – no more unfinished projects! We will help you to identify what is stopping you from following through with those important tasks, we will agree on a completion strategy, and be there to guide and support you the whole way.
… And ultimately, Financial Freedom!
I want you to take a moment right now…
Take a deep breath, close your eyes and imagine what your DREAM LIFE would look like, and where our coaching could take you.
What is your vision?
A different career path – where you make a real difference?
More fun?
More freedom?
Less stress and more happiness?
More love and affection?
More energy?
More MONEY!?
All these things are possible, and more.
---
We look forward to hearing from you!
Our coaching packages are tailored to your individual requirements and pricing is based on your business and personal needs.
We only take on clients who are determined to succeed, and where we genuinely believe we can assist.