Discover Exactly How You Can Boost Your Health, Prosperity & Happiness
Using Advanced Law of Attraction Principals
Join Stephanie Kakris for a
~ Q U A N T U M   L E A P ~
Learn How to Master Your Own Destiny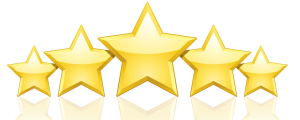 with her
*** 5 Weeks of Interactive Online Training ***
Law of Attraction Masterclass
If you answer "yes" to two or more of these questions, then QUANTUM LEAP is for you…
~ Are you tired of working harder and harder but not really getting anywhere?
~ Do you have a basic understanding of the Law of Attraction but haven't been able to really make it work?
~ Are you ready to do some things differently to move toward a better life?
~ Do you have an inner knowing that there must be an easier way?
Before you read on… take a moment to stop and think…
What is one thing in your life that you really want that hasn't happened yet??
How would your life be different if you could make it happen?
QUANTUM LEAP comprises a series of 5 interactive, online workshops designed to show you how the Law of Attraction works AND how to apply it to boost results in your own life.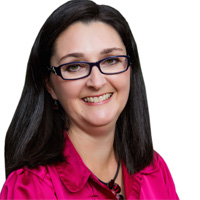 Stephanie Kakris is a High Performance Coach who has spent the last 10 years studying Law of Attraction principals and has successfully applied them in her own life. Through her coaching business she has also assisted hundreds of others to enjoy greater success and happiness.
After working with Stephanie, people have attracted things into their life they never thought possible before.
For example:
One business owner found the perfect employee to take over the running of their business so they could spend more time with his family
A pensioner manifested an all-expenses paid overseas trip (to attend her nephew's wedding)
A success coach had great clients turn up (out of nowhere!) for her business
A middle aged man found a fabulous job after being out of work for many months.
What's your success story going to be? (Insert here!)
---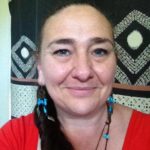 "Quantum Leap just brought it all together for me. I've been working on my money mindset for year. But in just over 5 short weeks, I've seen changes, foundational change in my reactions to money situations and also in my motivation in my business. I've become calmer and more determined to make things happen. The live sessions are well worth the effort to be present on. Questions answered, stories shared and it's all about us and our experiences. The activities were easy to implement, but challenged previous thinking. I just loved Stephanie's down to earth approach."
~ Marina McHutchison, Business Mentor, Queensland
---
In this interactive webinar series, Stephanie will give you both the theory AND the practice of the Law of Attraction to manifest what you REALLY want in life.
Each webinar will consist of 45 minutes of teaching by Stephanie, followed by 15 to 20 mins of Q&A where you will have a chance to ask all your pressing questions.
What you will receive –
5 STAR information rich, value packed webinars – one per week over 5 weeks.
An opportunity to ask questions at the end of each webinar
Recordings of the webinars for you to keep forever
A closed Facebook group where you can get to know others in the group, share your successes and any questions you might have.
a copy of my "Achieve Your Goals" meditation – designed to bring you into vibrational alignment with your goals.
INVESTMENT
$247
DATES:

STARTING Wednesday 19th October at 8pm, for 5 weeks.
PLACES LIMITED – to allow for an exceptional experience the numbers for this program are strictly limited to 10 people.
Be quick – I'm sure they will be snapped up in no time! 🙂
EARLY BIRD SPECIAL

– SIGN UP BY Monday 17th October TO REGISTER FOR

$197.00

PLEASE SIGN ME UP!
UPGRADE OPTION – (limited to 4 people…)
Upgrade to
$397

and receive two x 45 minute personal coaching sessions with me in addition to the Masterclass. (valued at $400 – half price opportunity!).

PLEASE SIGN ME UP WITH THE UPGRADE

We will be beginning on Wednesday 19th October at 8pm.

---

"This course has been an intense healing journey for me. The way I think about money and my close relationships has been transformed. By discovering the "why" of attracting money into my life, my focus has completely shifted from a negative to a positive mindset. The biggest lesson for me is that earning money has not become my primary focus – I'm now focusing on what else is important and the money is flowing! I've found real clarity with where I'm going and what decisions I need to make. I can't wait to see what the next 6 months brings. Thanks Steph!"
~ James Scarborough, Business Owner, Qld
---
Over the course of the 5 week Masterclass we will cover:
Week 1
The Science behind Law of Attraction
How does LOA actually work?
What is vibrational energy?
How can I attract the things I want?
Week 2
How to set goals using the Law of Attraction Principals
Why setting goals is so important
How to set goals effectively
Why what you've learned in the past about setting goals is wrong
Week 3
Your Personality Style
Take our simple online personality test
Find out which "type" you are and how it will affect your manifesting
Week 4
Law of Attraction and Money
Some specific insights into how to attract more abundance and prosperity
Week 5
How to Raise your Vibration
The final week is focused on what you need to do going forwards to continue the magic of attracting.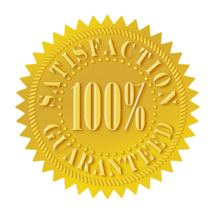 MONEY BACK GUARANTEE
Guaranteed! If you complete the program and don't feel like you've got your money's worth – for ANY reason, let me know and I'll refund your money
---
Here's what people are saying about "Quantum Leap"….
"Quantum Leap has been just that – a significant shift in my consciousness and ability to manifest"
"Exceeded my expectations (possibly my wildest dreams as well). One of the things I wanted to manifest was a new direction which was uncovered during the first week."
"Quantum Leap helped me gain insight into how worthy I really am to receive"
"I've had a sudden increase of abundance"
"Having exercises to put into practice and being able to report on progress made was hugely beneficial"
"I can't imagine anyone not getting some benefit from doing Quantum Leap"
---
100% of participants so far have reported Quantum Leap as really good value for money!
If you're ready to take your life to the next step, now is the time.
INVESTMENT:
$247
PLACES LIMITED – to allow for an exceptional experience the numbers for this program are strictly limited to 10 people.
Be quick – I'm sure they will be snapped up in no time! 🙂
DATES:

STARTING Wednesday 19th October at 8pm EDST (Melb/Syd time)
EARLY BIRD SPECIAL

– SIGN UP BY MONDAY 17th OCTOBER TO REGISTER FOR

$197.00

PLEASE SIGN ME UP!
UPGRADE OPTION – (limited to 4 people…)
Upgrade to
$397

and receive two x 45 minute coaching sessions with me in addition to the Masterclass. (valued at $400 – half price opportunity!).

PLEASE SIGN ME UP WITH THE UPGRADE